Basic Hiking Course for Beginners
Discovering the Himalayas and Beyond
Game-changing introductory course to equip you with all the basic skills you will need to start trekking independently and sustainably.
Picture this: you have been on countless Himalayan treks in a guided environment but when it comes to hiking in the Himalayas on your own, your fear kicks in.
This course is designed to change that narrative once and for all!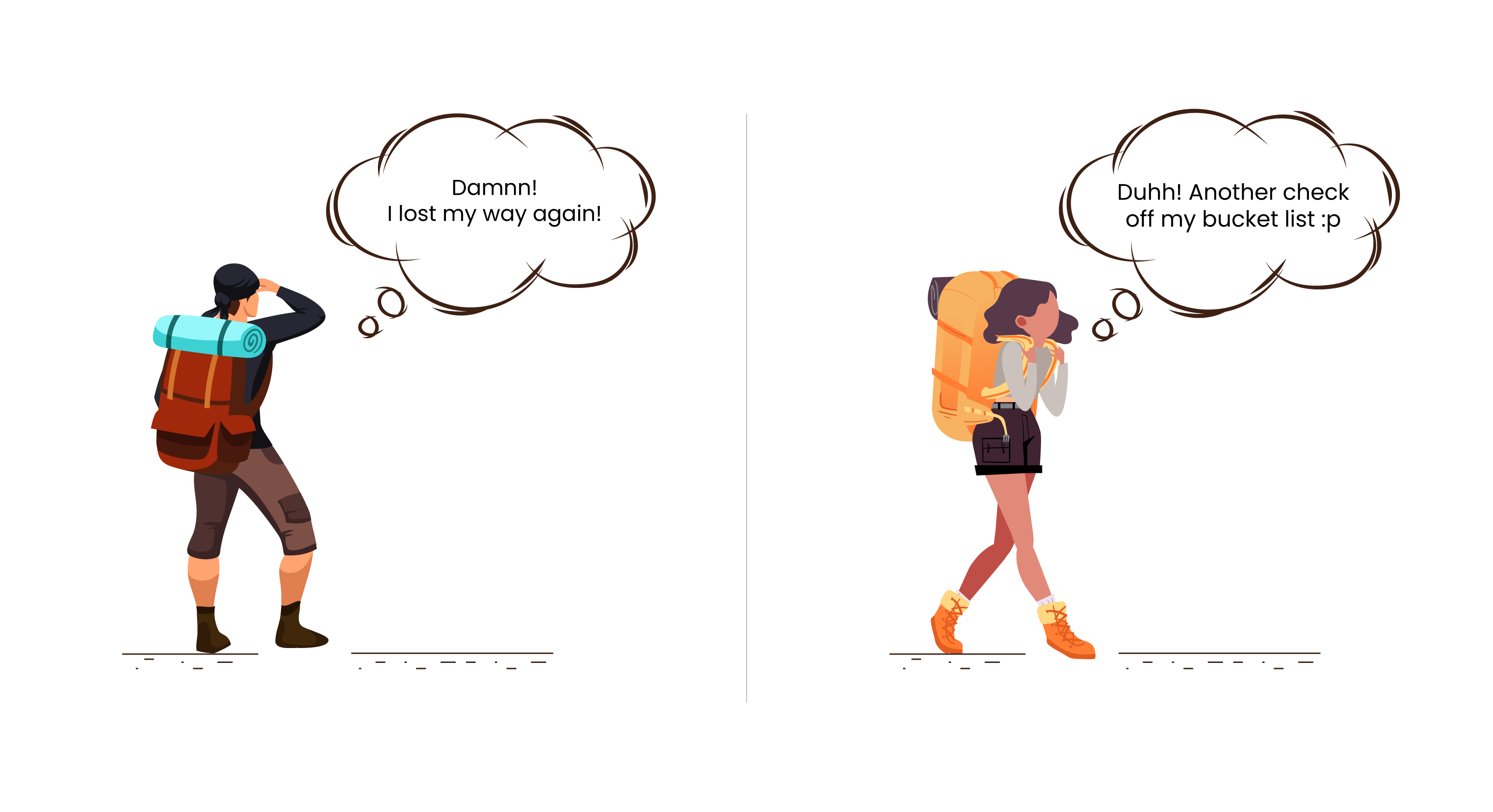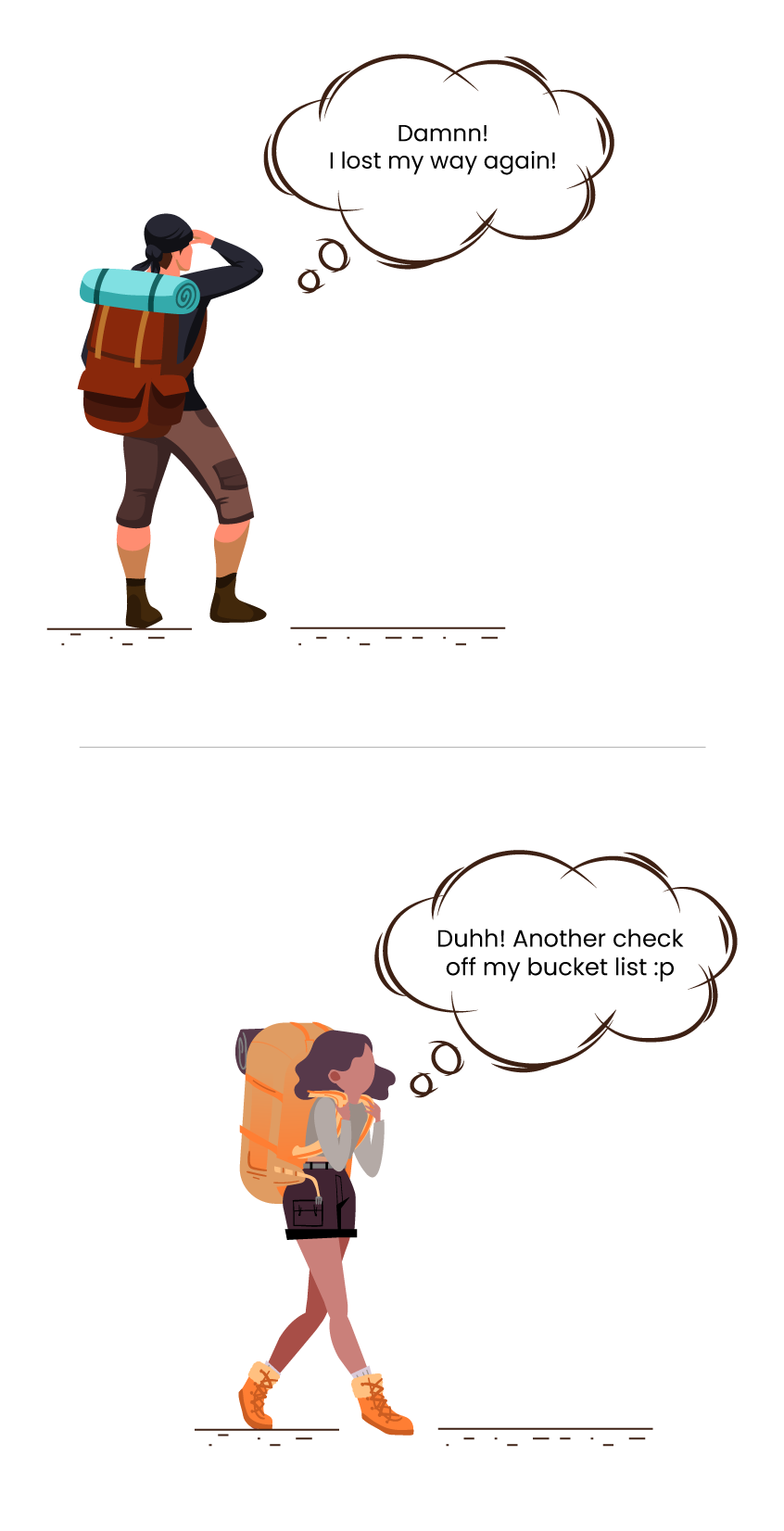 We are offering Two Courses Currently
Course Cost – Inclusions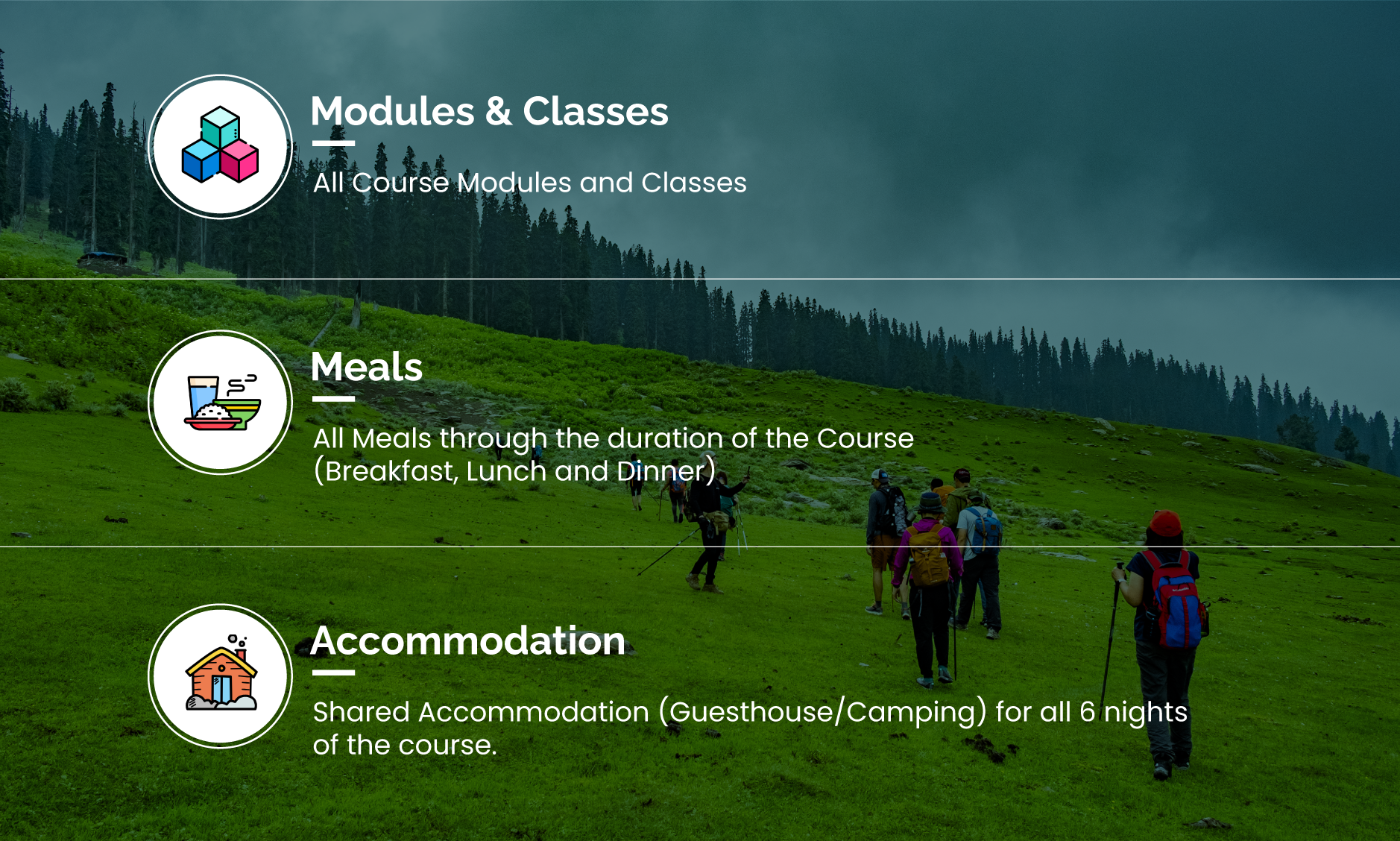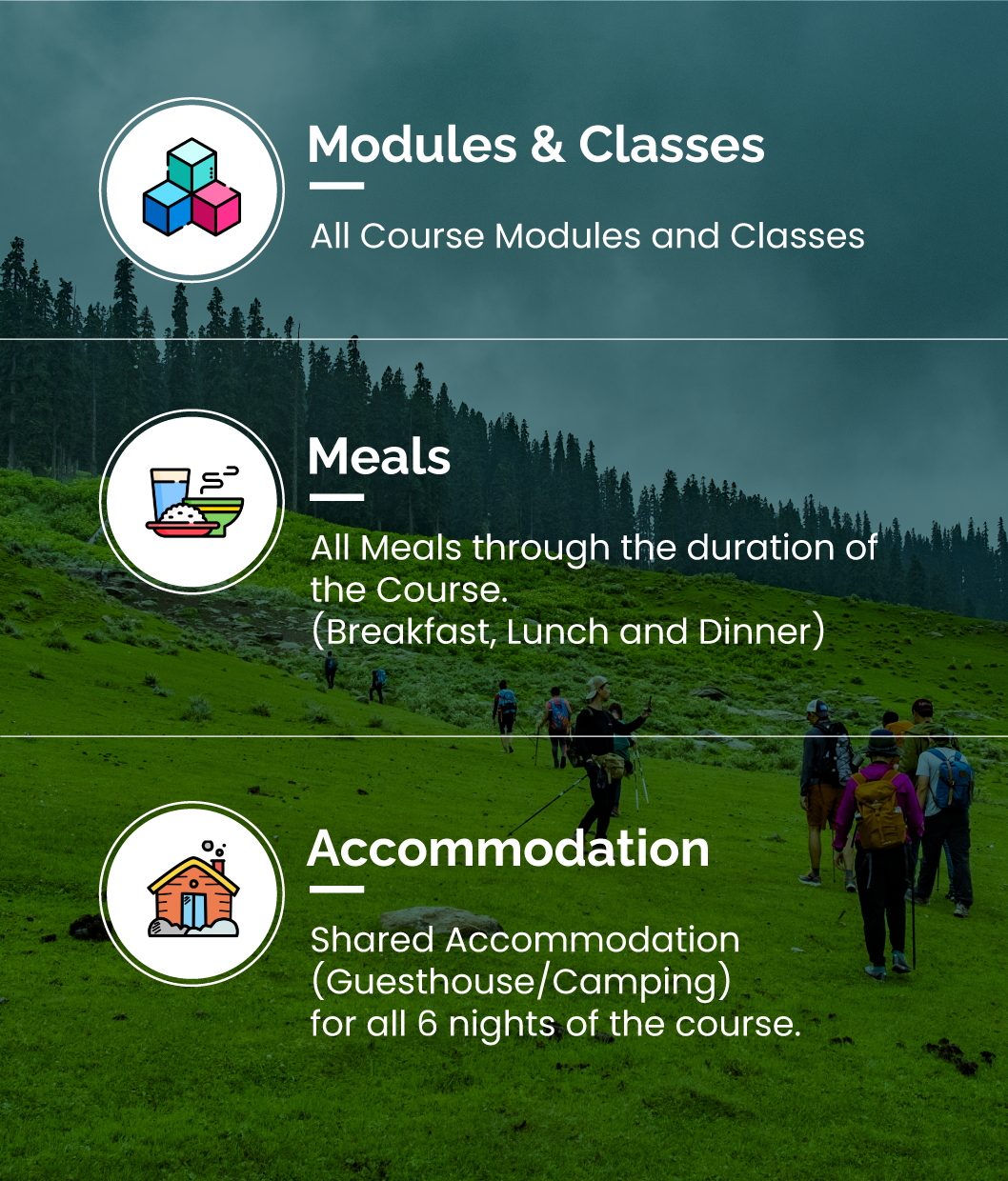 Who is this Himalayan Camp for?
If you ticked any (or all) of the checkboxes above, this Course is perfect for you!
What You Will Learn In This Program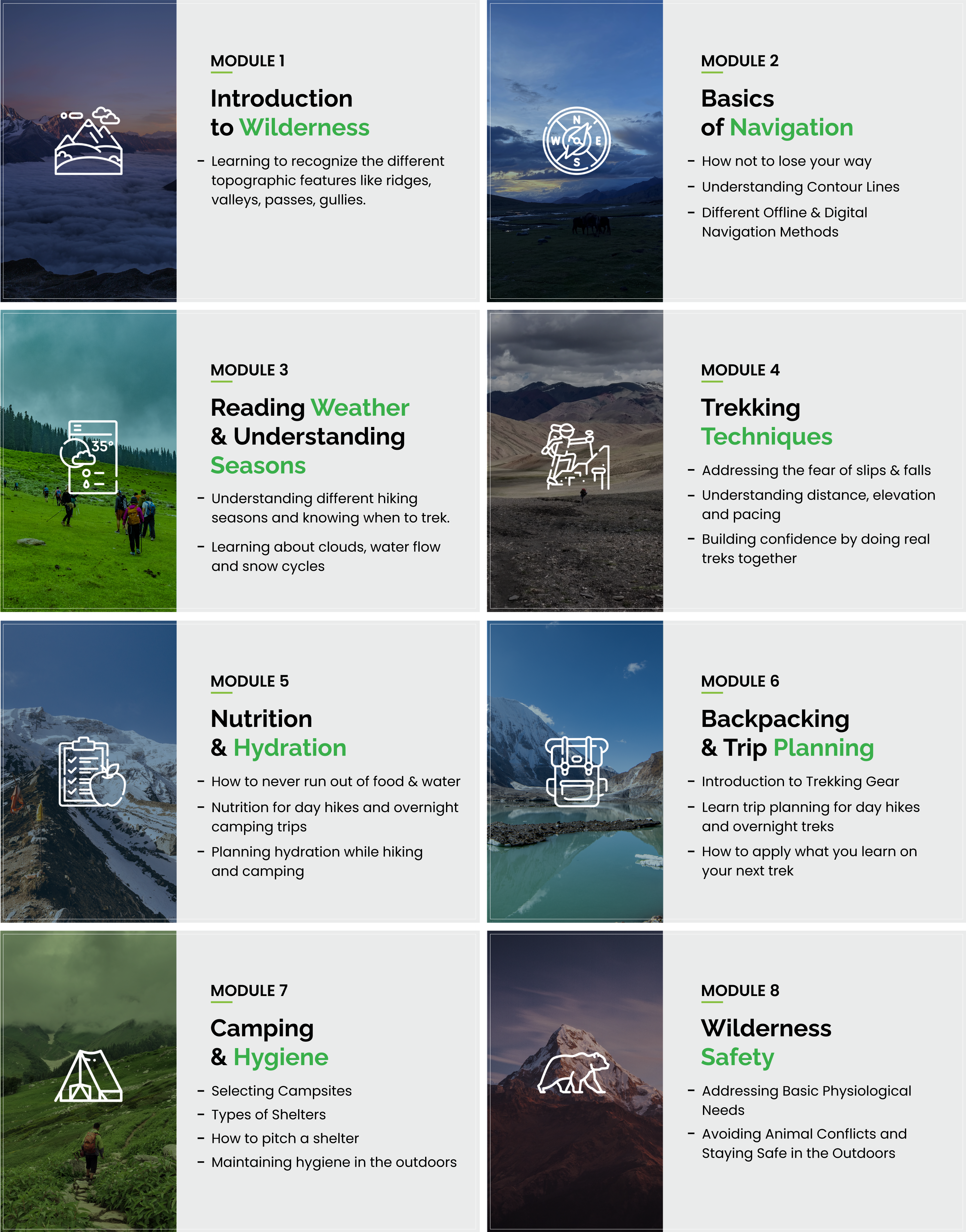 Will I be able to learn ALL OF THIS in just 1 week?
Both courses provide you with the tools, knowledge and practical experience needed to kickstart your independent trekking journey. The hands-on approach of the course ensures that you learn by doing. You will also have the opportunity to plan and do 2-3 hikes during this time where you apply all that you learn on-field.
However, it cannot turn you into a hiking expert overnight. Mastery takes time. Like any skill, hiking proficiency is developed through practice and experience. While the courses provide a solid foundation, it is up to you to continue honing your skills and gaining experience to become a capable and sustainable hiker.
Here's what people who have taken this course have to say
"Perfect for beginners who have never hiked before.
For a beginner like me who has never hiked before, it was really fortunate that I got to start my hiking journey with this course. This course covers every fundamental aspect around hiking.
Manav is extremely patient and his ability to teach well makes this course even better. I can't recommend this course enough.
After completing this course you will definitely get confidence to try out independent hiking!"
Devansh
Vadodara
"Opened up a whole new world & helped rediscover the lost adventurer in me.
It blows my mind to know that it is really possible for a regular guy like me to reach amazing places like these — without spending half of my salary on one trip.
Learning and experiencing the outdoors along side these individuals has changed my mindset about the whole trekking thing."
Shubrank
Jaipur
Meet Your Instructor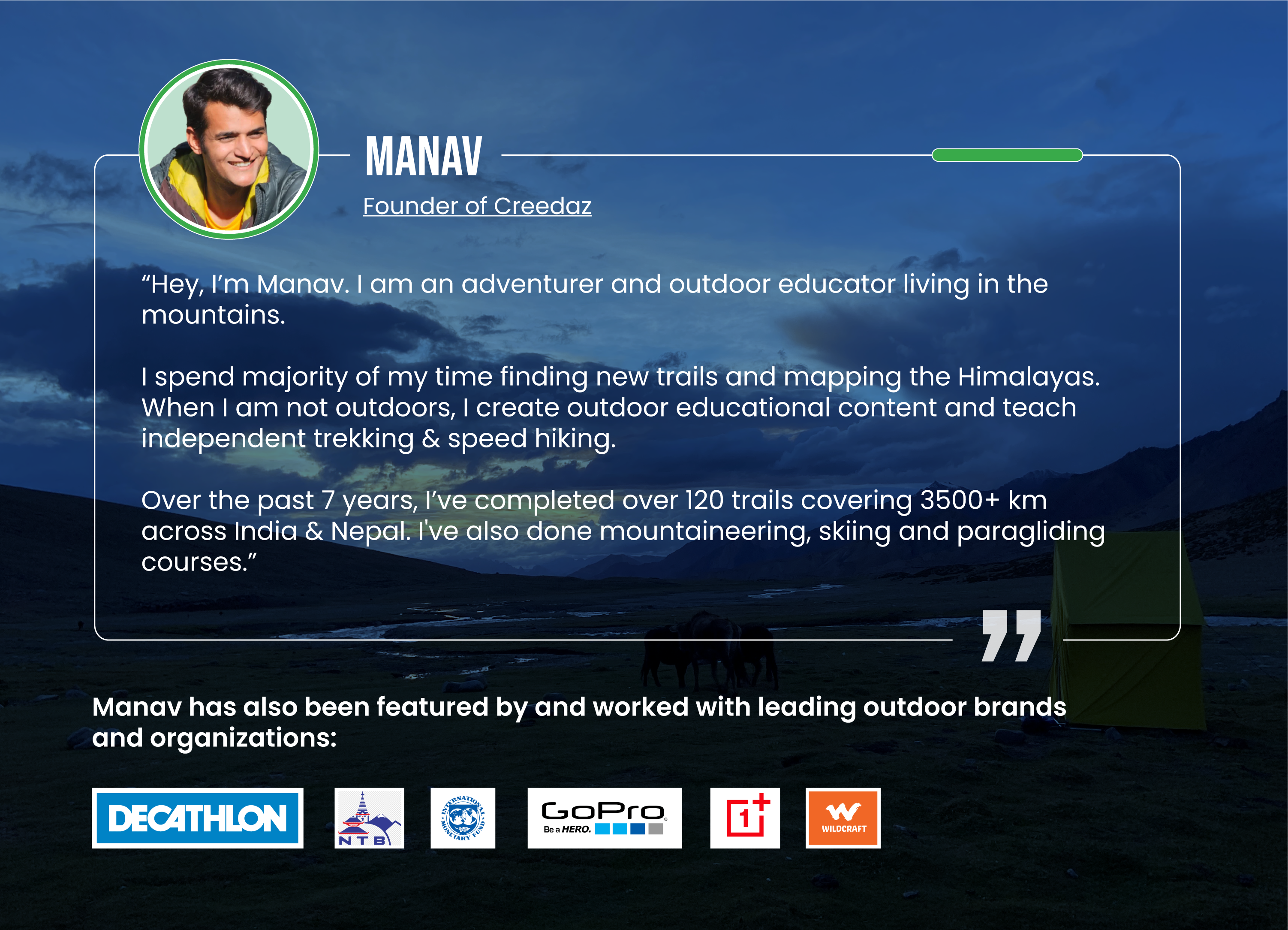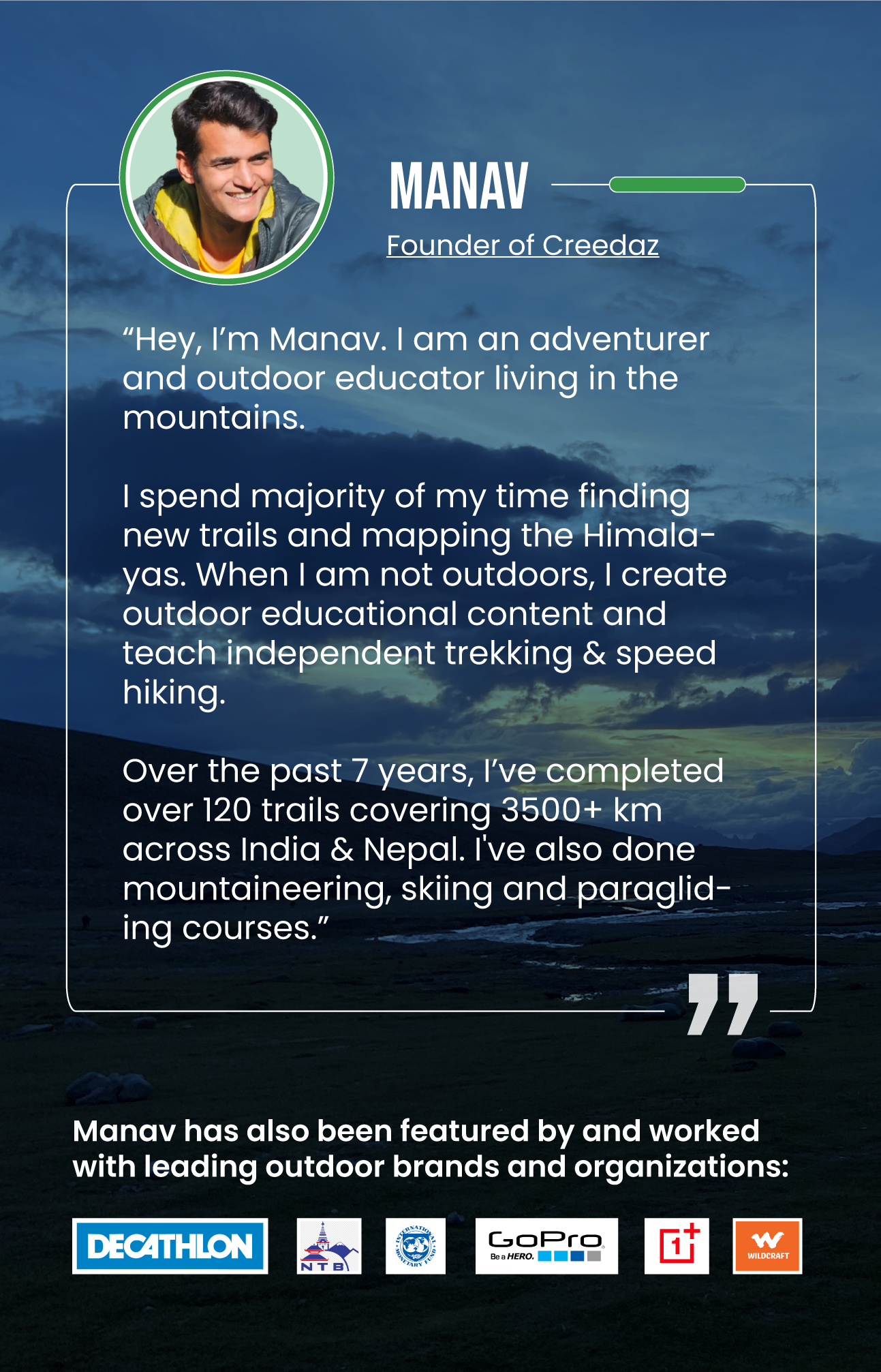 Why Come Up with A Basic Hiking Course
As an adventure based organisation, we are constantly looking for ways to share our hiking knowledge with the community every chance we get. Currently, the only trekking and mountaineering courses (BMC/AMC etc) available are a month long. This is not a feasible option for many working professionals.
Our 1 week long courses make hiking accessible equipping you with the essential skills and knowledge for beginner level, multi-day hikes in the Himalayas and beyond. Moreover, this course would be a great accessory for anyone looking to transition from trekking to technical mountaineering with Bikat Adventures.
Am I Eligible for this Course?
To be eligible for the course, participants must meet the following criteria:
You must be 18 years or older to join the course.
We recommend participants to have a basic level of fitness. As a benchmark, you should be able to complete a 5-kilometer run in under 45 minutes.
The fitness requirement ensures that you can comfortably handle the physical demands of the course and enjoy the hiking experience to the fullest.
How Do I Apply for this Course?
Since this is a relatively new product, we have only opened limited seats at the moment and are unable to accept all applications.
If you are interested in the course, kindly fill out the form below. You can choose your preferred batch dates for the courses in the form.
Apply for the Basic Hiking Course:
Apply Here
Our team will review your application and contact all short-listed participants 😊