It's 20th May - The judgment day!
Just kidding not the judgment day but of course an important day as we are going to announce our winners of "the adventurer blog contest".
But before applauding for the winners we would like to congratulate all our contestants who participated in the contest with full enthusiasm and sent us the marvelous adventure tales. You guys are true adventurers.
Out of so many splendid entries, it was indeed tough to choose but eventually after a lot of thinking over we were successful in selecting the top 3 winners.
And here it goes ..
1ST PRIZE (Bikat voucher worth INR 10000): Shiva Srinivasan
Into the arms of the singing peak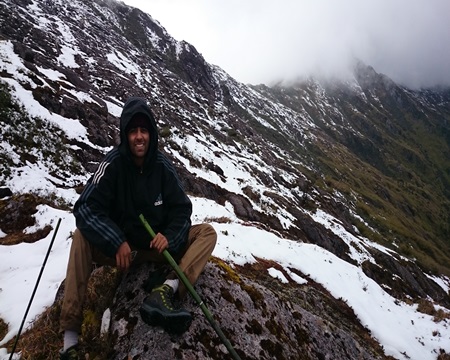 " I was informed by Mempa sir that we will not be packing any much food for the trip and we will execute this trip in line with what I would later find out to be a Man vs. Wild method of adventure and he proceeded to take me to a quaint blacksmith to purchase a local Arunachali dao for a neat Rs. 350 which along with my khukri which I got from my base camp climb of Mt. Annapurna in Nepal be are tools of the survival on this random adventure..
Continue reading
"
Our judge's view: A trek done in the real wild way, the story is very well written. The author writes with immense passion and shows a strong belief in not just what he did but also in everyone around. His sense of attachment to the team, the mountains, and himself displays the real reasons why one should try Himalayan Adventures. He truly went beyond the obvious, had complete sincerity, and immersed himself completely in the experience. Since no one knows the trail he covered, he never attempted any glory or glamour but the story is truly exceptional!
2ND PRIZE (Bikat voucher worth INR 6000): Pavan Kirtikar
A trek to Kalindi pass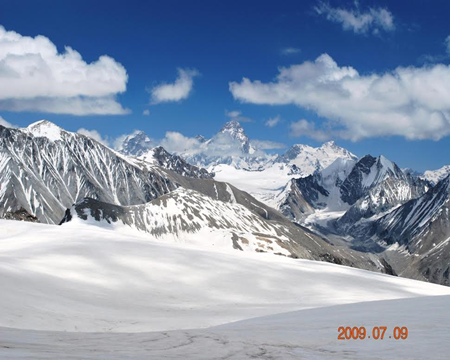 "We started early morning like a zombie, crunching on hard ice from Kalindi base camp site. We were at 5500mts, numb and dumb, moving through a sort of a haze. Only the thought that we had to move forward kept us all going. The only concern bothering me at that moment was when will this wide ice field with the crunching hard ice under my feet will end? ..
Continue reading
"
Our judge's reviews: The story has extremely high adventure quotient. When the men ventured on the most difficiult and infamous trail of the Himalayas, they had realistic hopes and fears. The fact that their journey explored deepest levels of sorrow and highest levels of glory, makes the journey so overwhelming that it must have been very difficult to put a pen on it. The story writing is very personal. It takes courage to not just go for such journey but also document them at a personal level even after the loss of a dear fellow trekker.
3RD PRIZE (Bikat voucher worth INR 4000): Vivek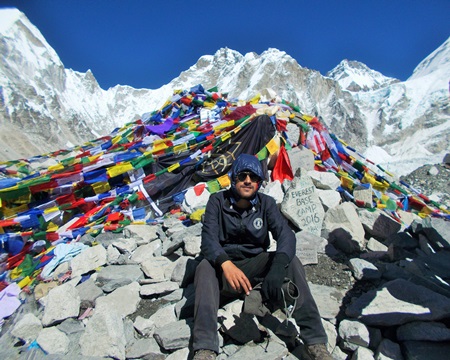 "Accommodation in Solukumbu region (in Nepali, roughly translating to lower Khumbu region) is in Lodges and not tents. Several big lodges are available at every halting place. Rooms are pretty cheap though, our two-bedroom without an attached toilet was 200 Nepali rupees. Rooms are pretty clean and the best part is the toilets which throughout the trail are so clean and properly maintained. But the rooms being cheaper comes with a condition..
Continue reading
.."
Our judge's reviews: here the author has attempted one of the most famous treks in the world but modest of what he has done and writes it in a simple tone. He has added simple useful information with a punch of fun and light humor. His narrative style is quite inspiring for the young adventurers and makes you daydream for this trek.
A big Congratulations to all our blog contest winners! And best wishes to all the participants
Click here to read and enjoy all the entries of "The adventurer blog contest"
Keep writing your stories of adventure to inspire others.
Good luck!
P.S the vouchers will be credited to your linked Ids within 3-4 working days.