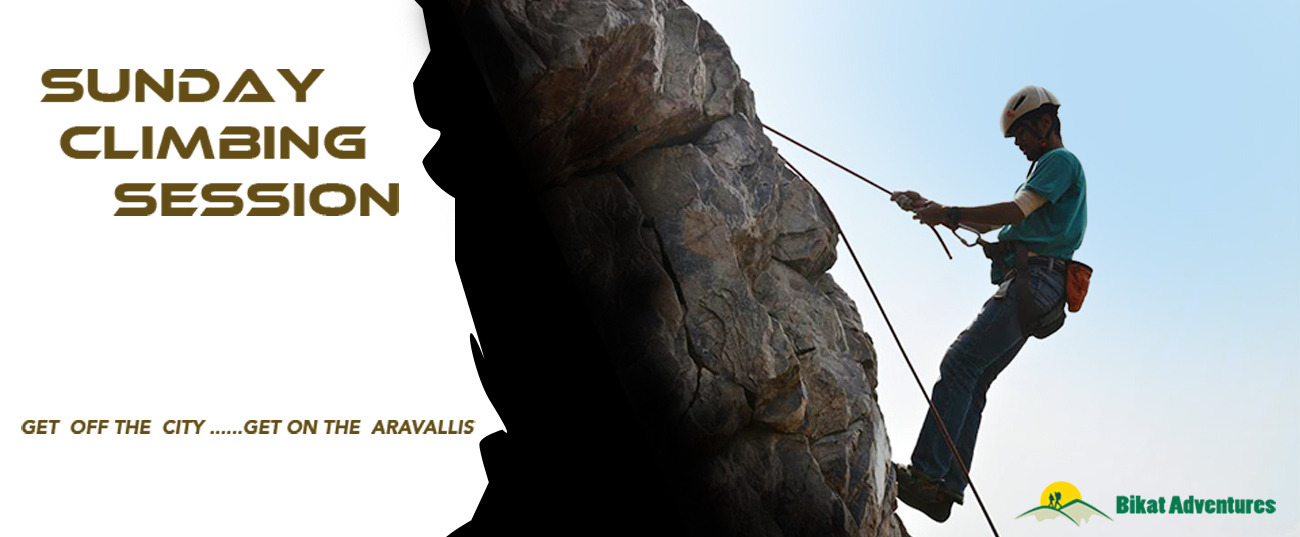 Upcoming Events
Search your dates or click on Events Calendar button
Become a Member
Join India's fastest growing Adventure Community & avail amazing benefits.
Learn More
2000/- Inaugural Voucher
Upto 20% cashback on every booking
Flat 10% cashback on every referral
Join Today
Gift an Experience
Bikat vouchers offer you a unique way to gift an unforgettable adventure experience.
Learn More
Hassle free online process
1 year validity
Freely transferable
Gift Now
Submit Your Stories
Got a flare for adventure & creativity? Send us your creative entries (Text,Pics,Videos).
Learn More
Earn Story Points
Points never expire
No Maximum Limit
Submit Now
Latest Videos
Cycling
Trekking
Climbing
What People Say
Jagdeep Singh ~ Panwali Kantha Trek

A very apt name, you guys are a group of bikats. My trip to panwali kantha with you guys has been imprinted on my mind as one of the best time of my life. Great arrangements, great spirit, great synergy and undoubtedly a great choice of place since this is not a very well known place among regular tourists. The best part definitely is that you guys become one among all other members of the group and travel not as merely a organizers but as a friend, enjoying as much as other members do. looking forward to have many more memorable time with the bikats.
Vikrant Singh Rana ~ Panwali Kantha Trek

I trekked with Bikats to Panvali Knatha . As such this was my first experience in the hills. When you start to think about trekking you suddenly get excited but when you hit the reality it is breathtaking and your excitement turns in to anxiety but as you go on you start to believe that nothing can be more enjoyable than this .The scenic beauty of the Mighty Himalayas, shelter of the high rise mountains make you feel that you are not alone in the lap of mother nature and you are living a dream and you don't want to come back from here. .it was my first experience with the real nature and it was beyond description .From this experience I am inspired to keep on challenging myself to achieve more in my life....
Manojit Hazra ~ Dodital Trek

My journey started with Bikat from 2012 January. The first biking trip of my life on the way to Gangotri after that many more biking trips to nearby area and the 2013 New Year Dodital / Darwa Top trekking trip. It has been a remarkable experience for me to view the beauty of nature and to know about different places, foods and people with their culture and hospitality. I always enjoyed spending time with the company of Bikat group at Adventures trips and also in personal life and will also continue in future. Thanks :)
Shagun Parashar ~ Hampta Pass Chandratal Lake Trek

If your new found love is your DSLR/photography, then the pictures that you take on Hampta Pass Trek will definitely get published in National Geographic Mazagine or you can also hold a photo exhibition. Imagine a brown/barren Leh type mountain in front of you,a cloud covering the tip of the mountain and a snow covered mountain above the cloud. you wanna jump with joy on seeing that. They say keep your friends close but your enemies closer, invite your enemies on this trek and watch them cross the freezingly cold ...river at 7 AM. All hatred/anger will melt and you can start a new chapter with them called "Isqu wala Love". If laziness is your proud habit then sit at Chandra tal lake for few hours and witness magic unfold in front of your eyes.The colour of the lake goes from blue to green and different shades of blue in between. You will feel super proud of your laziness.
Priya Meghwal ~ Manali Leh Cycling Expedition

It was on the tenth day when we finally reached Khardungla. Being in nature's lap & close to its elements for so long, the entire journey was so beautiful and thrilling that it will stay with me forever. It was a life changing experiences. It has taught me that nothing is too difficult if you are passionate about it.
Neha Rai ~ Tirthan Valley Trek

For those who challenge themselves for the first time on a trek, it is all about setting a mental standard. Sometimes you can give up easily but believe me its all about breaching that mental block and once you do it, your confidence goes to another level for life!
Aditi ~ Har Ki Dun Trek

Har Ki Doon was here! An enormous valley in the midst of enormous mountains. The view was stunning. The brown lifeless hills had given way to white ones. The sheer size of the valley was mind blowing. To realise that we were the only human beings for many, many miles before us...was a humbling fact.
Amandeep Mathur ~ Nag Tibba Trek

Everybody started thinking that now we can see the summit and that's enough lets walk back. Finally all of us decided to take the fighting chance and give ourselves 30 more minutes before we call it quits. I think this was the most amazing moment of the entire trek, everybody was fired up and wanted to make it to the summit. Nobody stopped even for catching a breath for next half an hour and peak was in front of us. Last 100 m it was 3-4 feet of snow at some places and people started giving up again and wanted to take a photograph and go back home. But converting 99% into 100 % takes a different level of thinking and commitment. Everybody made a final push for the last 100 m and I think all of us were working beyond our capabilities, giving 200%. We made it to the top & everybody looked at each other and shouted their hearts out..
Prashant Singh ~ Beas Kund Trek

It was supposed to be Bakarthatch for the first day but due to excessive snow we camped at Palchanthatch anticipating a snowy and difficult terrain to criss cross for Beas Kund. The next morning we started early and as expected had our first encounter with snow and frozen river within minutes of Start. It was all uphill with 2-3 feets of snow never allowing you to go up. We used all types of text book techniques but in the end what mattered was will and we were at Beas Kund to look back and smile .
Piyush Das ~ Rock Climbing Session

Dusty Roads that lead to nowhere lead to the Dhauj Rocks and the Bikat team awaiting with ropes and jigs was a perfect setting for an early sunday drive. Situated in a quarry the Dhauj Rocks are as beautiful as formidable looking. The Rock Climbing session started with a basic warm up and some lessons by Wakil from Bikat. We had to climb some distance of barnacles and wilderness to reach the base and the session started with Wakil leading the way. The only thing was that most of us couldnt manage to reach half way. Despite that it was an exhilarating experience due to the sheer novelty and challenge. Natural rocks are a different ball game all together and somehow the harder the challenge the bigger the satisfaction. Heartening to see Priya and her all girl bikerni gang to jump into the activity with all the gung-ho'ness' of seasoned rock climbers. Finished the day with warm sandwiches and 'Tang' the signature drink of the Bikats. Awesome,challenging but extremely satisfying experience.